I offered a bounty of 10000 BLURT to anyone who proved Pfizer claimed up front their injections would prevent SarsCov2 infection. While nobody managed to satisfy my conditions, someone DID find 2 misleading statements that implied the "vaccines" were effective... and I'm going to give them the 10000 BLURT for their effort!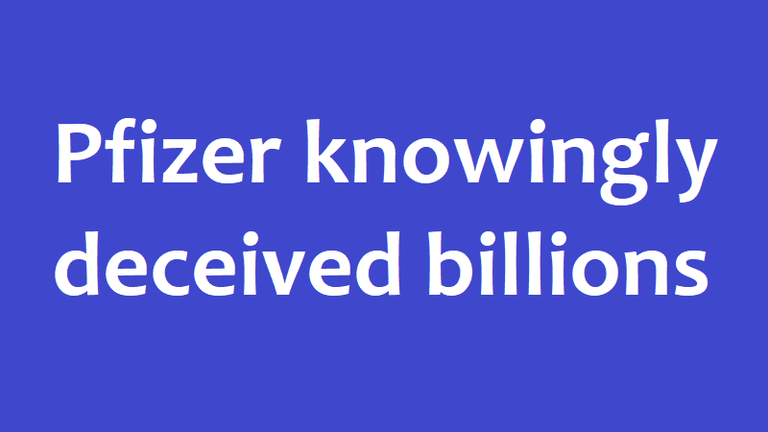 The user @curiouscactus (not on Blurt yet) previously linked to this January 2021 twitter post from Pfizer:
Stopping transmission was their highest priority... it's what they were focusing their attention on, and hoping to achieve. But it wasn't a claim that it worked. Deceptive, but not proof they had lied to the public about that key issue. Still, I offered curiouscactus 5000 BLURT for being the closest attempt.
But instead of resting on their laurels, curiouscactus went back to the search engines, and came up with a second example! It's another Twitter post, this time by Albert Bourla (Pfizer's CEO) in June 2021:
We all know Covid-19 does not appear to be a threat to children, and the mRNA shots are just another way to get the same toxic spike proteins into the body, so it's disgusting that Bourla is "excited" to inject his product in kids. But that aside, did he claim it prevented infection by the virus?
"Although severe Covid-19 is rare in children, widespread vaccination is a critical tool to help stop transmission."
He was referring to transmission of Covid-19 - the symptoms caused by the virus, not the virus itself. And he only claimed the injections were a "tool to help", not that they made the recipient immune (which is what Fauci, Biden, and many others in government, media, and public health repeatedly promised). But it seems to be the closest we're going to get! I do think that tweet will eventually be used as evidence in a lawsuit against Pfizer, even if it isn't a direct claim their product stops the SarsCov2 virus.
So I want to give the full 10000 BLURT bounty to curiouscactus! (Current value $40 USD.) Please make an account on Blurt (see my post here for an easy and free 3 step method) and I'll transfer it to you. Maybe you'll like what Blurt has to offer, and stick around?! We could use a good researcher like you.
I've been shouting from the rooftops since December 2020 that the "vaccine" is NOT a vaccine. But Pfizer (and the other vaxx manufacturers) were making incredibly misleading statements to deceive the public that taking the shots would protect them from the virus. And politicians, media personalities, health officials, and even celebrities were actively making the claim that these "vaccines" were like traditional vaccines - making the recipient immune and ending the pandemic.
Remember "you might not be worried about the virus, but what if you pass it on to Grandma and she dies?" It's no wonder somewhere around 3/4 of the world fell for the scam and got genetically modified. It wasn't until Omicron variant spread to nearly every human - injected or not - in a matter of weeks that people finally realized it does nothing to block transmission.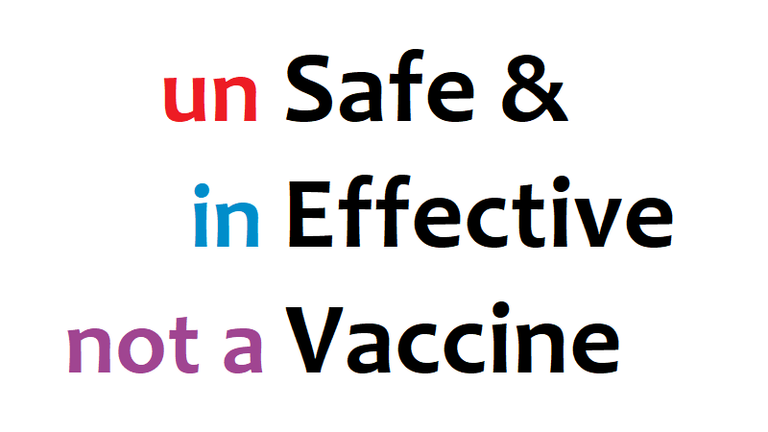 In March 2023, we now know for certain Pfizer (and others) didn't test their products for the ability to stop the virus. It was always about being effective at preventing Covid-19 (symptoms). Not that it even seems to do that. In fact, a lot of people have been permanently damaged or killed by these shots. If the pharmaceutical companies lied during the rollout, it's possible their legal immunity could be nullified by the courts, and they could be liable for the destruction they've caused. Hopefully we can stop them from doing something like this again, or at least making it common knowledge that they can never be trusted!
DRutter