I will pay you 10000 BLURT to prove Pfizer claimed their "vaccine" prevented transmission of the SarsCov2 virus when it rolled out in December 2020. As far as I can tell, it didn't happen, but millions of people seem to think it did, so I'm offering a reward to the first person who can prove it.
Many people were shocked and outraged in October 2022 when Pfizer director Janine Small admitted to the European Parliament that Pfizer didn't test their "vaccine" for its ability to stop transmission of the virus that causes Covid-19.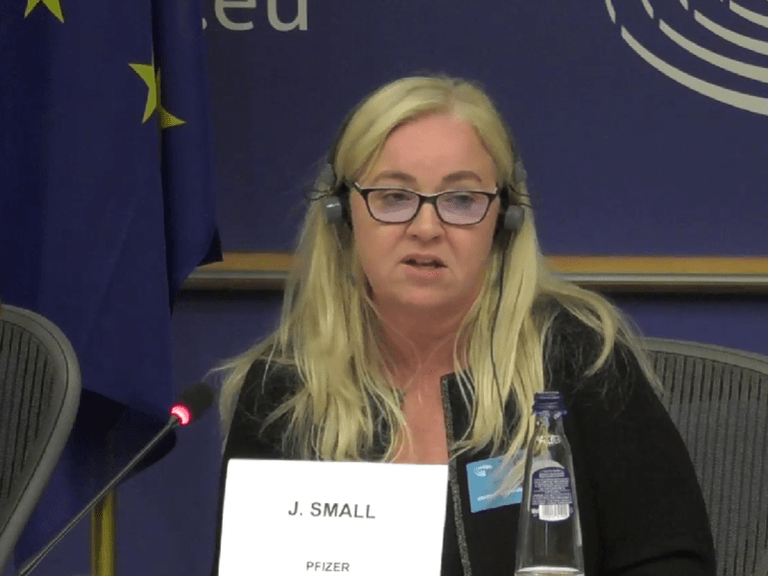 For more context, see Dr. John Campbell's October 2022 video on this here. He too believes Pfizer promised they could stop the virus (and at the time had been an enthusiastic advocate of their "vaccine").
Pfizer's own Wikipedia page says:
"On 10 October 2022, during a session of the European Parliament's Special Committee on the COVID-19 Pandemic, Pfizer executive Janine Small testified that the company had not evaluated their COVID-19 vaccine for its ability to reduce transmission of the SARS-CoV-2 virus prior to its release to the general public. Dutch MEP Rob Roos described the admission as scandalous."
Would Pfizer make such an admission if it really was scandalous? Are we to believe their director simply made a mistake, or had poor judgment, when she "admitted" they didn't test for transmission? Or maybe it wasn't an admission at all, just a statement of fact.
Back in December 2020, when nothing was known about the "vaccines" about to be unleased upon the world, I did a video called "The Pfizer Vaccine is NOT a Vaccine".
That video, which became one of my most-watched, made it very clear that Pfizer had only said their product was effective at preventing Covid-19, which is a collection of symptoms, not a virus. They did NOT claim the shots had been tested for their ability to stop infection or transmission of the SarsCov2 virus.
Have a look at their original press release, yourself. They were extremely careful to never claim they could stop transmission! Was it deceptive? Yes. Was it unclear, and meant to confuse using "weasel words"? Yes! But did they say the injections were effective at stopping the virus? Absolutely not.
So people who are outraged at the "admission" in October are misguided. And it's still going on today, repeated nonstop all over alternate media, including last week on SGTreport's "bombshell" revelation video. Over and over and over, people get shocked and angry that Pfizer now "admits" they didn't test for the ability to stop infection, when they have been clear about that since the very start.
"GET THE VACCINE FOR OTHERS was a complete lie!" people rant. Yes, it was. But that wasn't Pfizer who said that! It was many governments around the world, it was mainstream media whores, it was celebrities, it was corporate CEOs, it was Joe the mechanic down the street. But it was NOT Pfizer.
And the "vaccine passports" were completely useless. Just meant to control us, not to protect us. Yes, absolutely! But it wasn't Pfizer who created or endorsed those, it was governments and media. Can they be sued and punished? I sure hope so! They certainly should be. But can Pfizer be sued for telling the world they were going to keep everybody safe from the virus? Nope. They're guilty of many things in my opinion, but that isn't one of them.
I'm not covering for or defending Pfizer. I would never carry their water. I've been their biggest critic from the start, have warned hundreds of thousands of people not to get injected, I didn't take the injections, and my wife and children are completely non-modified by those shots. I will never be stuck with their needles, and was one of the first to recommend the same to the world, widely on every platform I could, almost every day for more than 2 years now. I took on great personal risk being bold about that, and going head to head with Big Pharma and their plan for global domination and ruination of humanity. I was heavily censored and lost income on many platforms because of it. I made myself an enemy of some very powerful people.
But I'm interested in the truth, not a convenient half-truth. Pfizer did NOT say they were going to stop the virus from transmitting, period. If you think they did, please, by all means provide proof. I've got a reward for you if you're the first to do so. But what's much more likely is that millions of people have failed to pay close attention, are getting outraged over the wrong things, spreading nonsense and disinformation, barking up the wrong tree, wasting time and resources, and letting the real issues go unchecked.
I believe Pfizer is guilty of many horrible things, and should be held accountable. I believe they have been part of a massive crime against humanity. But did they say, in December 2020 when the "vaccines" were first announced, that they could stop the SarsCov2 virus? Absolutely not. They said their shot was effective at stopping Covid, which is just the symptoms caused by that virus. In other words, it wasn't a real vaccine at all, it was a treatment. That's why, for more than 2 years now, I've always used quotes when talking about their "vaccine". (And does it really stop Covid? No, I don't believe it does. But that's a whole other matter.)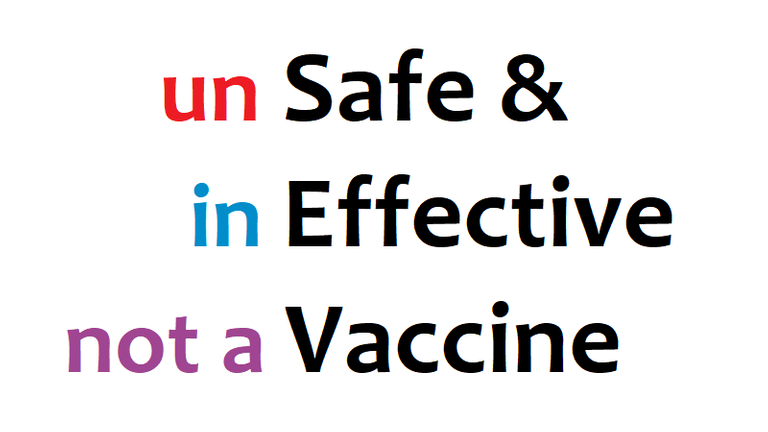 Let's focus our time, energy, and resources where they matter, and where they can make a difference. If we care about the truth, let's not get caught up in sensationalism. Pfizer is the enemy. Did you know Pfizer backwards is Rezifp, a Hebrew word for "the destroyer"? And did you know Covid backwards is Divoc, a Hebrew word for "possessed by evil"? Maybe that's a coincidence, who knows? But it's more true than claiming Pfizer promised their mRNA injections would stop infection. As far as I've been able to tell, they never did so. If you can prove otherwise, my 10000 BLURT will be yours.
In peace, freedom, and truth,
DRutter