Thanks!
Sad to see this post has been censored over on Hive. I posted it there in the hopes of alerting @curiouscactus they won the 10000 BLURT bounty, setting it to decline payout, otherwise it will be hit with downvotes to crush my rep to zero and hide all my content. I could reply to a curiouscactus comment although my comments are targeted for huge downvotes just like my posts.
As you can see, it has been grayed out / censored.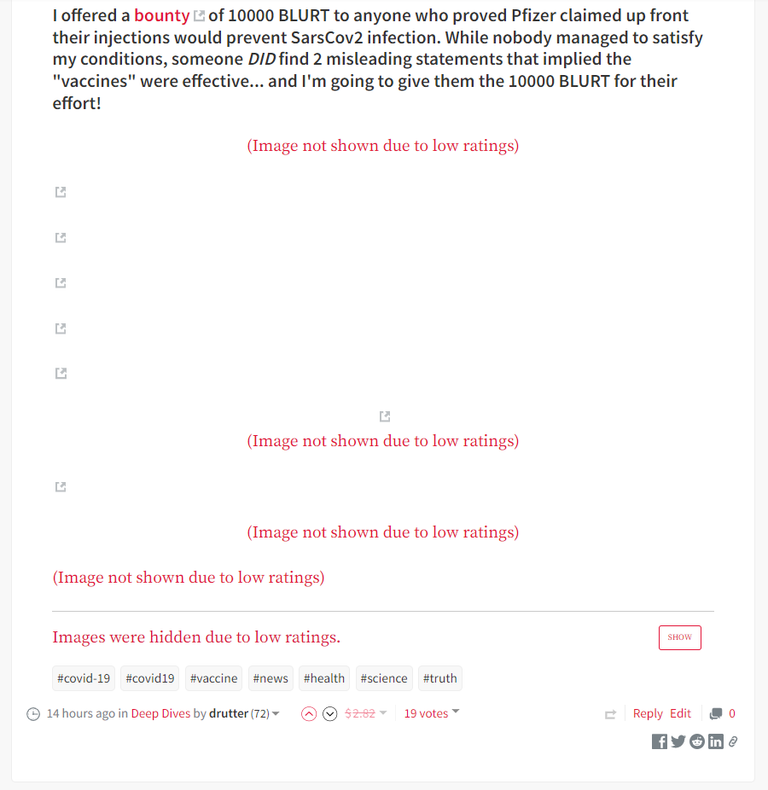 Most of the text is missing, along with all the images. The post has no downvotes, and my rep is currently 72.
Anybody know what's going on?