There have been many principles of morality and ethics employed across the centuries, and much documented as well. However, there's an unwritten ethical and moral principle many have employed and continue to employ which has kept them on track; the principle of "what if I'm caught?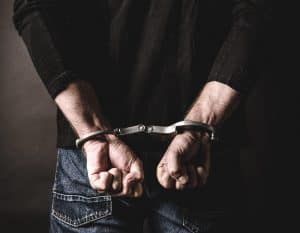 source
We always feel so strong and so smart until we are caught and all the false strengths dissolve and reality sets in, with shame and depression and, for some, no way back. That being ever so true, before you do anything, or say anything, pause and ask yourself, what if I'm caught? If being caught scares you, then don't do it, if it doesn't, then probably your intentions are pure or you've reached the point of being beyond redemption.
Scrutinize your life and all you are into, especially behind the shadows, ask yourself and tell yourself honestly what becomes of you if you are caught. Make this a handy principle always, "what if I'm caught", so you can catch yourself while you still can, before someone else does.
Peace be with you!