Hello everyone! I'm back! We're on the new month, and I hope everyone are fine. Anyway, I'm sharing food photography for the day!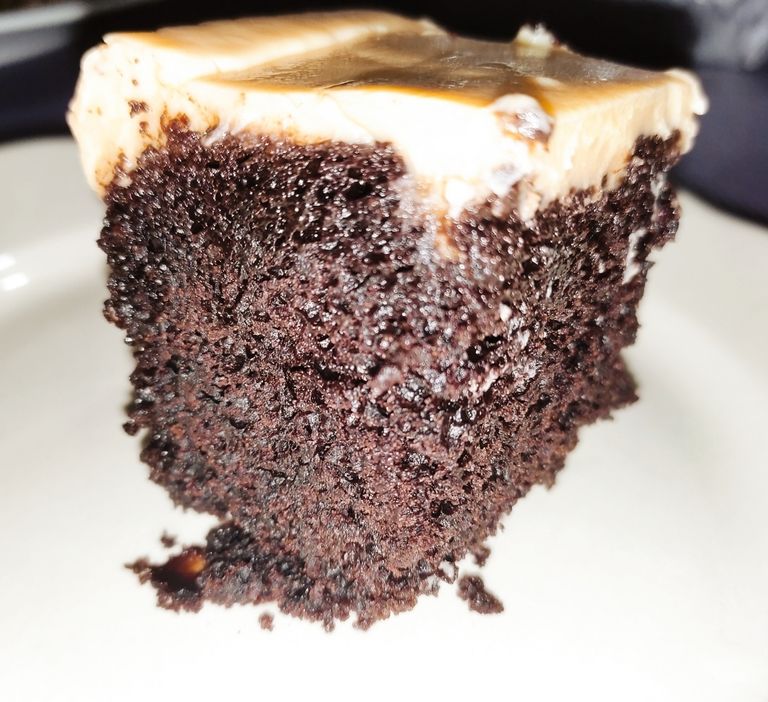 Delicious chocolate cake, and the icing is so delicious. It was baked by my sister-in-law.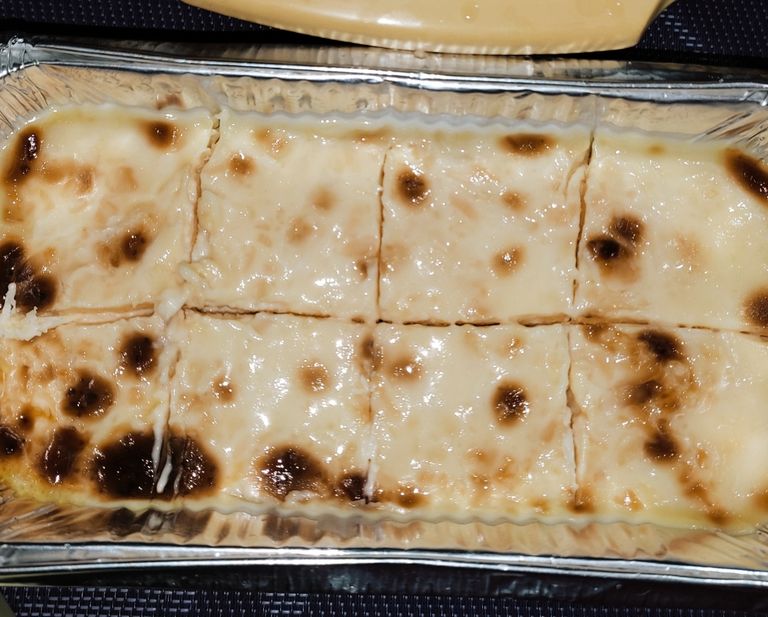 My sister-in-law also made this cassava cake. She's doing good with her products.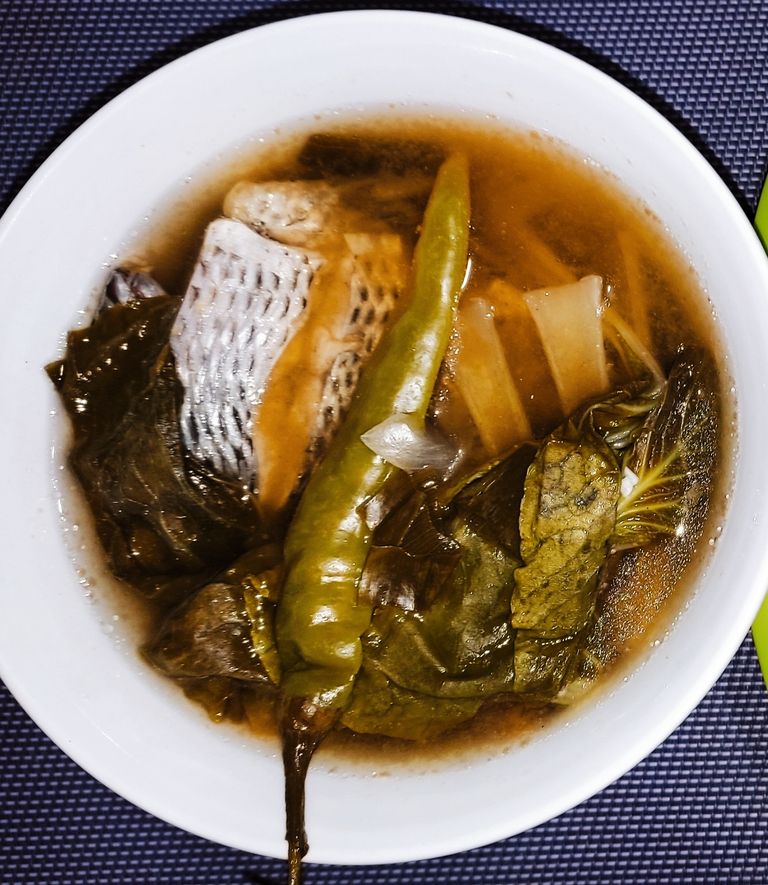 My wife cooked this fish stew. The soup is sour, and we call it in the Philippines as sinigang.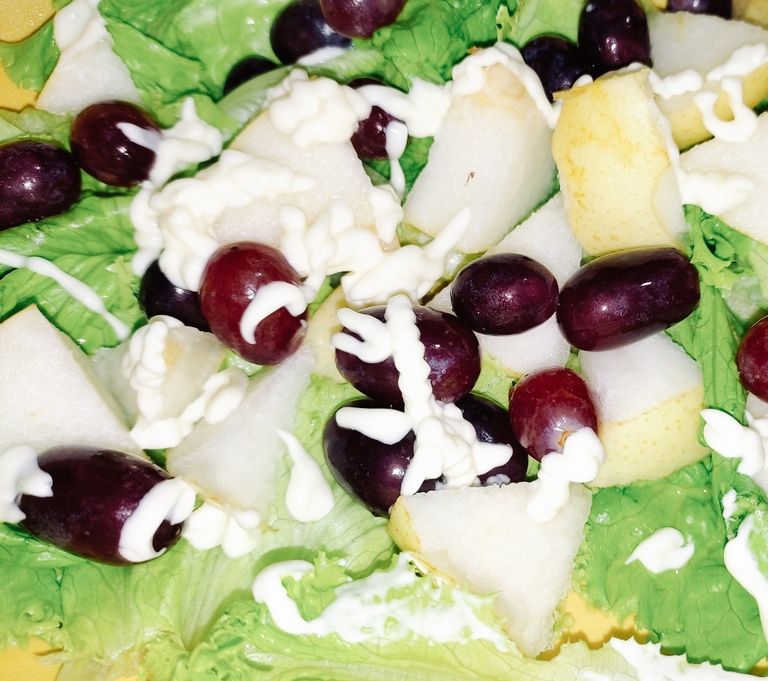 Lastly, a healthy appetizer I made, a salad! I only had lettuce, grapes and pears. Of course, real mayo as dressing.