A survey by Rasmussen has found more than HALF of American adults think it's likely the Covid-19 mRNA injections are causing a significant number of unexplained deaths! You won't hear this bombshell from the mainstream news channels!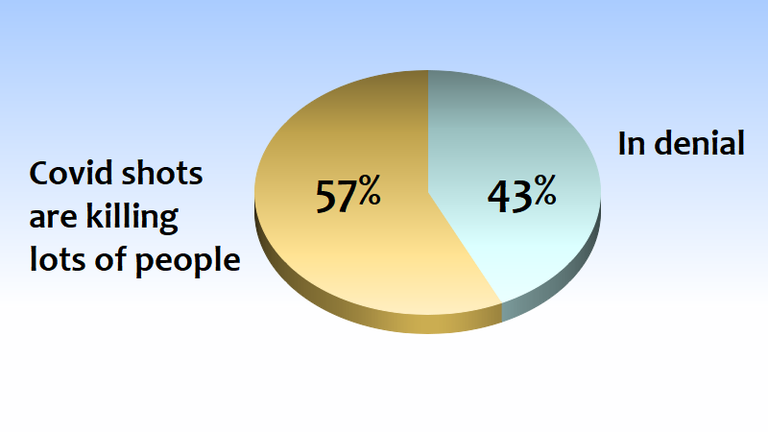 The poll, conducted on December 28, 29, and 30th 2022, revealed the following statistics:
49% believe the shots are killing a significant number of recipients, 14% aren't sure, and 37% don't think they have caused a lot of deaths.
That means, out of those who had an opinion, 57% think the shots are killing a lot of people, and only 43% don't!
28% say they know someone personally that died from the "vaccine"
71% say they have received a Covid shot.
85% of Democrats are vaccinated, while only 63% of Republicans and independents took the shot.
40% of those who received the COVID-19 vaccine think there are legitimate reasons to be concerned about its safety.
It's official: A majority now realize the "vaccines" are extremely dangerous, 3 in 10 knew someone who died from them, and almost half the vaxxinated are sweating their asses off right now!
These numbers are astonishing, and increasing all the time. Keep in mind, they were collected before Damar Hamlin's heart stopped suddenly and he fell to the ground - during one of the most-watched football games of all time!
We may never know the truth about what caused the vaxxinated 24-year-old's heart to stop, but it has super-charged the debate about the safety of Covid injections. If the poll was done again today, the results would be even more conclusive.
It can't be comfortable, seeing so many people dying from the spike protein shots, and so many others with autoimmune disorders, painful cancers, and disabling neurological conditions. Realizing you were wrong about such a massive issue - that you may have doomed yourself and your children - is incredibly difficult. What was a conspiracy theory in 2020 slowly became understood by more people in 2021 and 2022, and is now almost common knowledge.
Even though I spoke out against the "vaccine" nonstop over the past 2+ years, and didn't take it, I have developed terrible arrhythmia and could drop dead at any moment. Despite being young and fit, I know what it's like to wonder how much longer you've got. It sucks! So even though I did my best to warn them, and now they're shedding the spike proteins that ruined my heart and may leave my children without a father, I feel badly for the vaxxinated. About half of them are freaking out now, and that's not a good place to be.
I don't wish suffering and death on anyone, and just hope this madness ends soon. Let's switch our focus from coercing and threatening people into taking more shots, to figuring out how to heal the millions of people whose hearts are suddenly falling apart... either from the engineered Sars-Cov-2 virus, the mRNA injections, or transfer from "vaccine" recipients! After all, in all 3 cases, it's the same thing doing the damage - the toxic spike proteins weaponized in China by Fauci's National Institute of Health!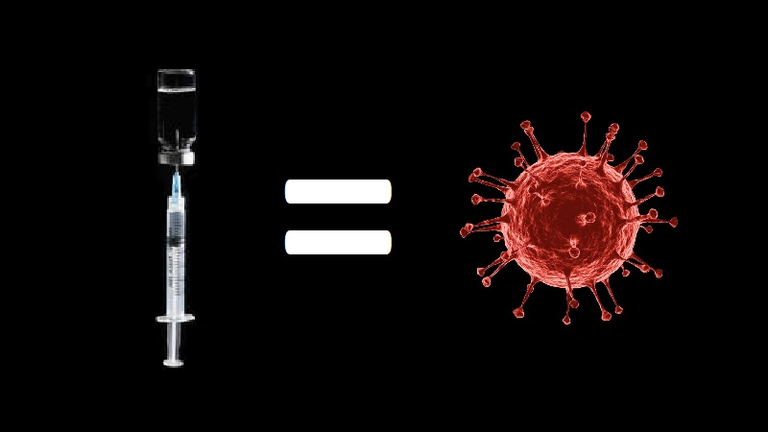 The official narrative is collapsing and dying right in front of us. May 2023 bring us even greater understanding, peace, and healing.
DRutter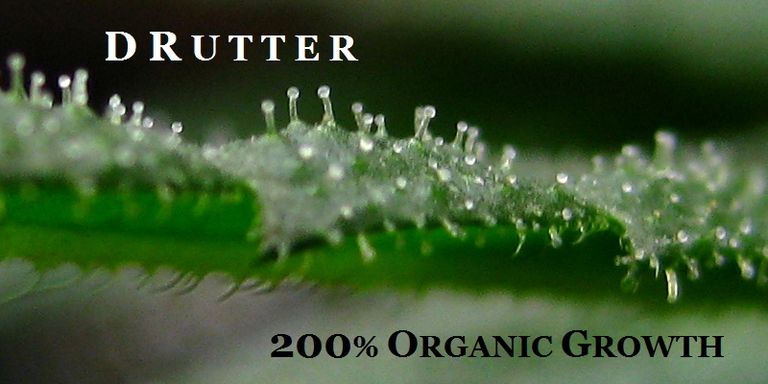 ---
Posted from https://blurtlatam.intinte.org