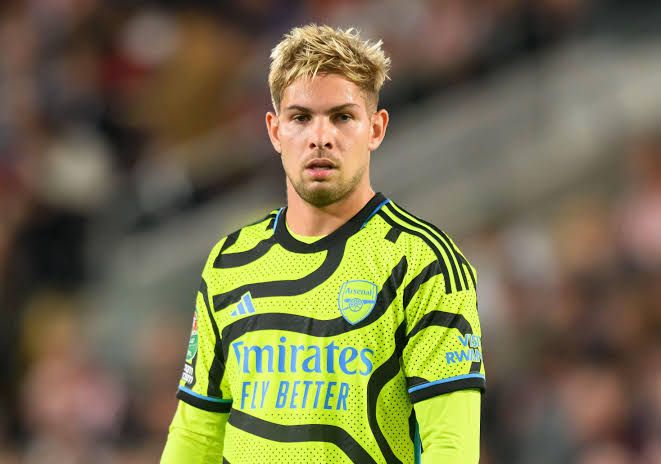 source
On Saturday, Arsenal returned to Premier League play with a bang, thrashing AFC Bournemouth away to collect another three points, but not everyone was overjoyed. It came after a busy few weeks for the Gunners, who are still in the thick of things at this point in the season on all fronts of competition.
Disappointment followed last weekend's North London Derby tie with Tottenham before a 1-0 Carabao Cup victory against Brentford. Bukayo Saka, Declan Rice, William Saliba, Fabio Vieira, and Leandro Trossard all had injury worries going into the game at the Vitality Stadium.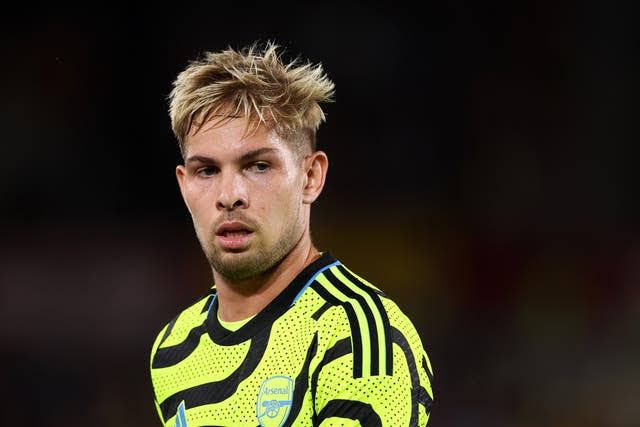 source
The massive amount of fixtures, which came as a shock to players on the periphery who had been waiting for opportunities, did not prevent all five from contributing in the end. One of them is Emile Smith Rowe, who has had trouble getting into games in the previous year for a variety of reasons.
Gabriel Martinelli had the opportunity to earn that position on the left wing after the first started last season, but he suffered an early injury that took him out of contention for the majority of the year. The team then received a boost in January when Leandro Trossard, a forward from Brighton, was acquired.
Smith Rowe had been sidelined for a while, and it wasn't until he started against Brentford in midweek that he received his first start in 499 days. The Hale Ender was given another chance to establish a claim with ten minutes remaining against Bournemouth and a three-goal advantage.
He had a chance to reclaim the lead in the 90th minute, but Cherries goalkeeper Neto saved it, preventing him from doing so. Moments later, Ben White succeeded in scoring a fourth goal, but Smith Rowe would find little solace in that achievement after the game.
Oleksandr Zinchenko was seen trying to comfort his teammate as the 23-year-old was seen sobbing while clapping the away fans. The winger was also approached by members of the coaching staff, who he spoke with before he wiped his face with his shirt and left for the tunnel.
With a hectic calendar ahead, it is unknown which opportunities will be left for Smith Rowe, but they must be seized as quickly as possible if the young player is to play consistently in football.