Sunday was an unexpected surprise as plans changed last minute due to my folks having food poisoning. The lunch plans went down the tubes, so instead we headed up the West Coast of Cape Town for a late lunch at Eden on the Bay, Big Bay. My husband needed to run an errand in the area, so we decided to make the most of it.
We used to live on this side of Cape Town before moving to Kommetjie, so it's not too foreign to us, but boy has it changed over the years and it just amplified the feeling that we have made a good move down the peninsula.
The west coast is populated with secured housing developments, malls, tall blocks of apartments with sea views (or not) and a beach front shopping centre that brings anyone and everyone to the beach for cocktails.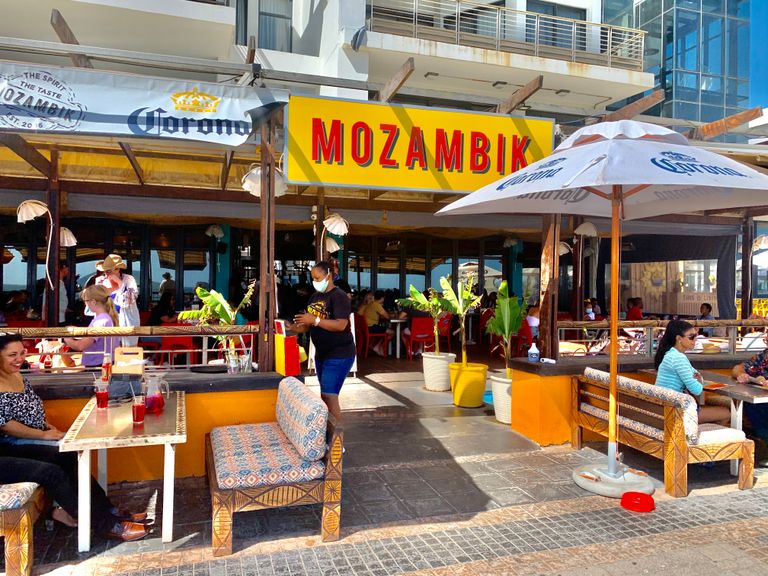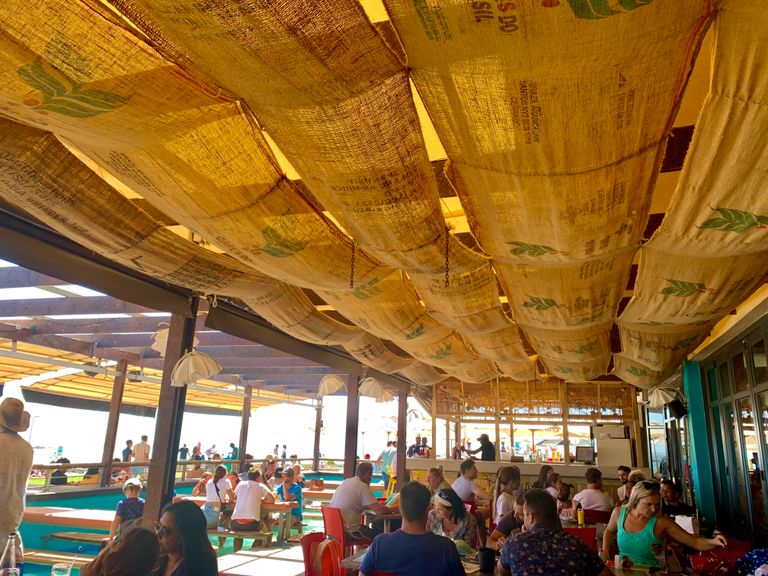 We decided to give Mozambik a try and were pleasantly surprised! It looked busy from the front (not really my vibe - I prefer chilled beach house type places) but we were shown to a quieter end of the restaurant where we could still enjoy the view but not be in a traffic zone.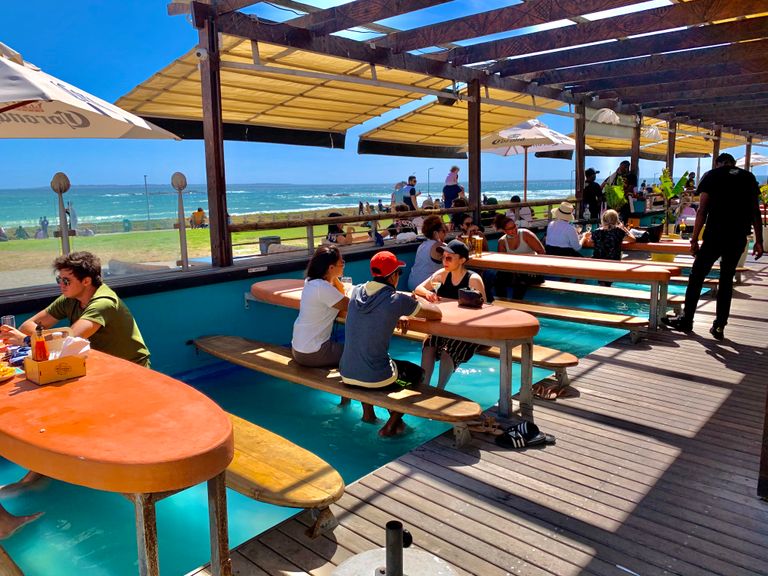 The unique quality of this restaurant is definitely the fresh water pools under the surfboard-like tables along the main stretch of the facade. They get the best views and you get to keep cool on a scorching day (it wasn't too hot for us as the breeze was a-blowin'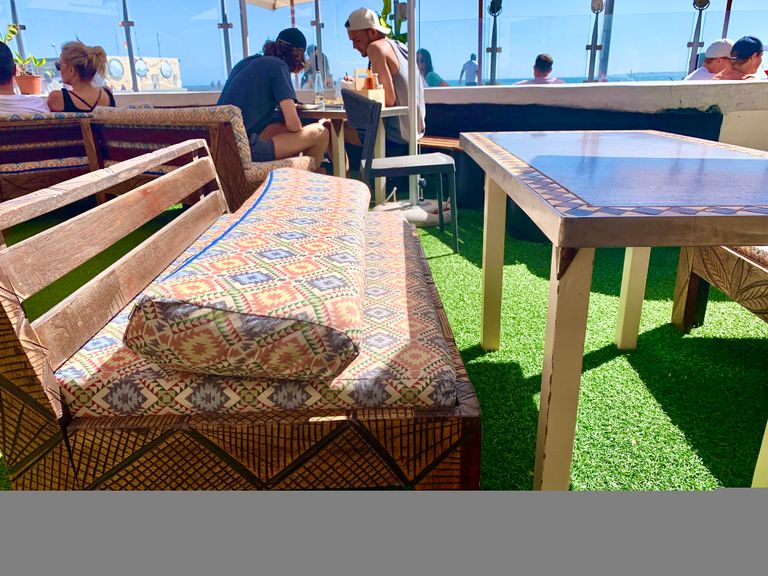 The decor does give you that African feel from the hessian canvas ceiling under the pergola to the printed seat cushions and the detail of steel and mother of pearl embossed table.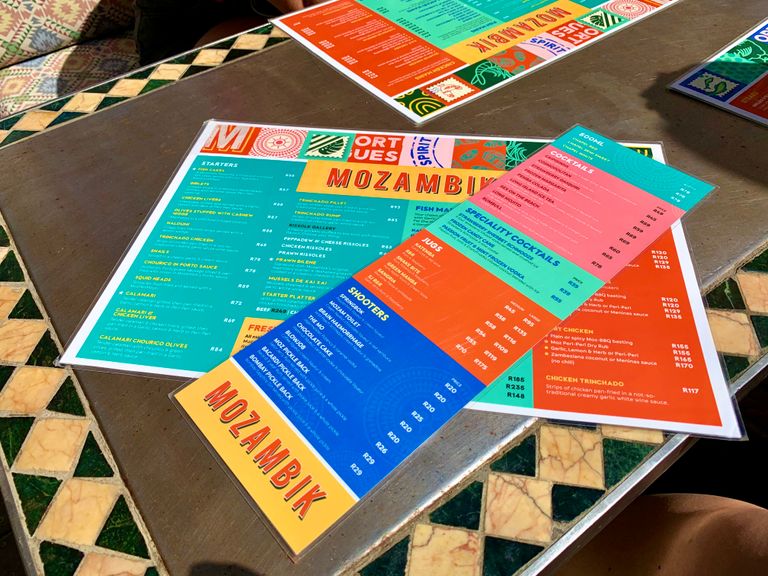 The waiter quickly took our drinks order while we browsed the ample menu. The cocktails looked delicious! The food looked even better. Although they serve an array of meat grills, poultry, loads of starters (there's something for everyone) we all ended up ordering seafood for a change.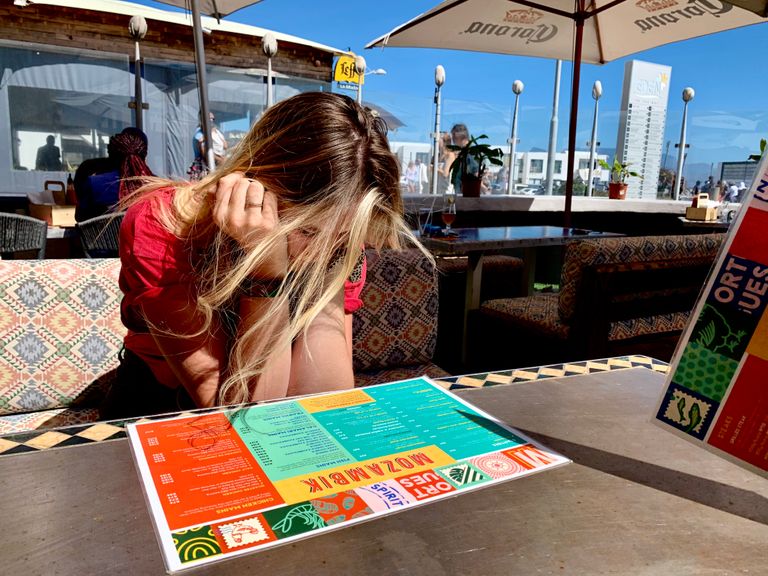 My daughter has to be different and swapped the grilled calamari tubes for squid tentacles with a mild peri peri sauce and rice, while LOVED the grilled Calamari tubes in a lemon butter sauce with coconut rice. My husband went all in for the Pan Fried Hake and mashed potato.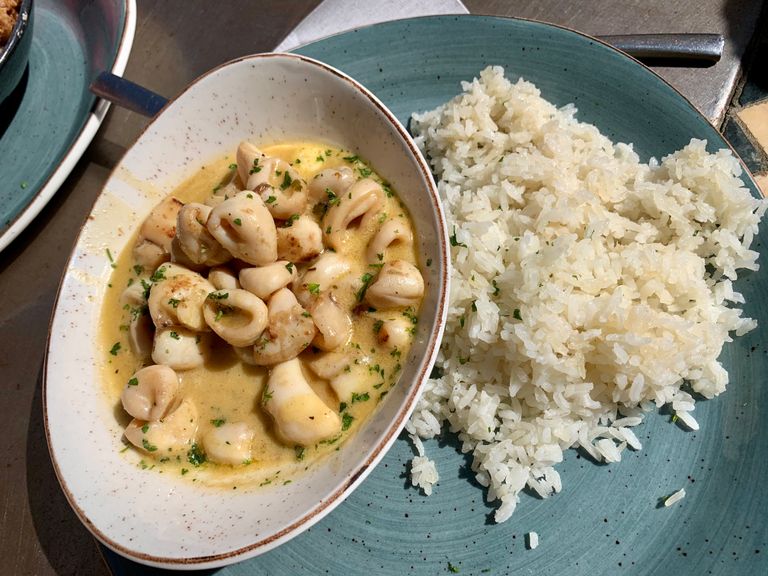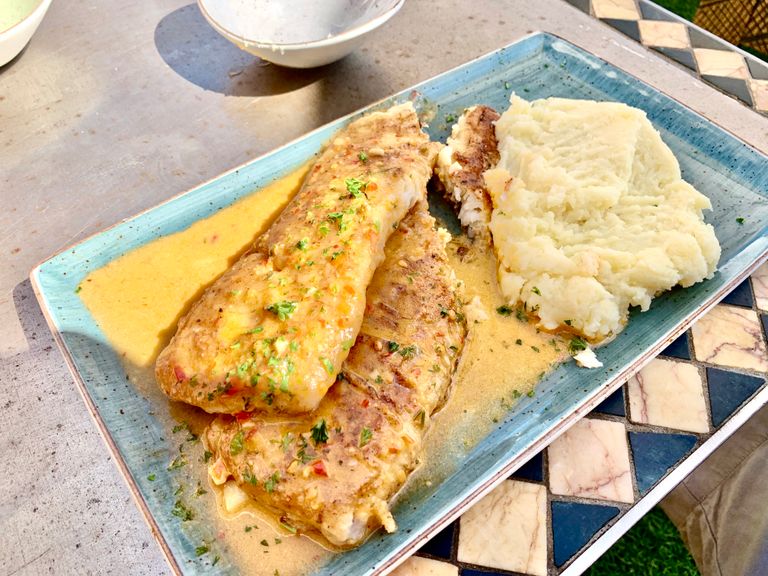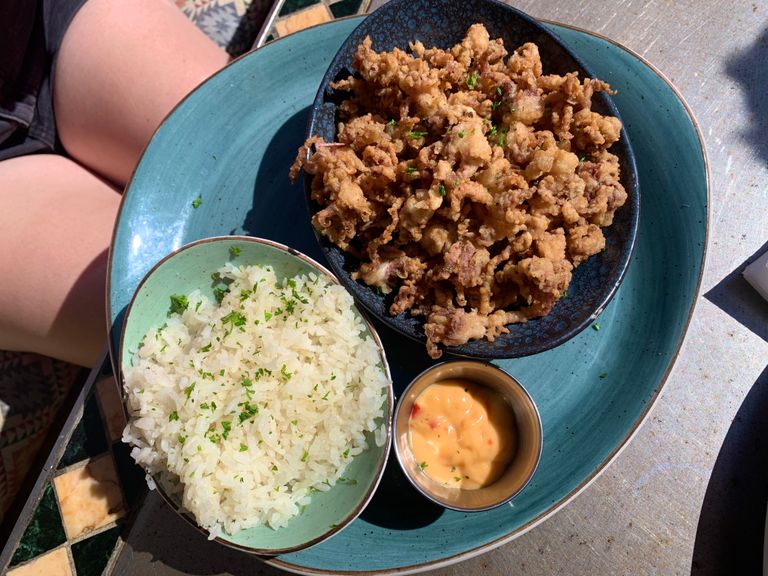 Although the menu mentions that all food is made fresh and hence may take 30-40 minutes to arrive, it actually was far quicker and came in about 20 minutes. They scored huge points there because I was starving by this point.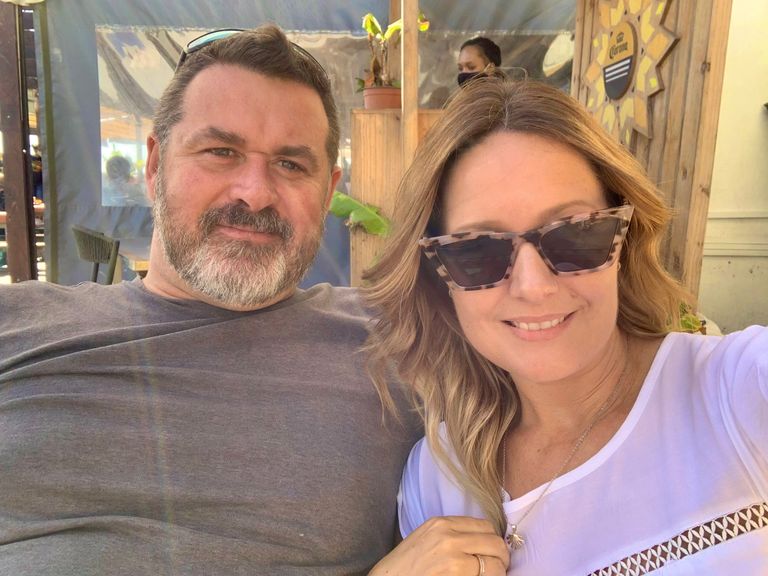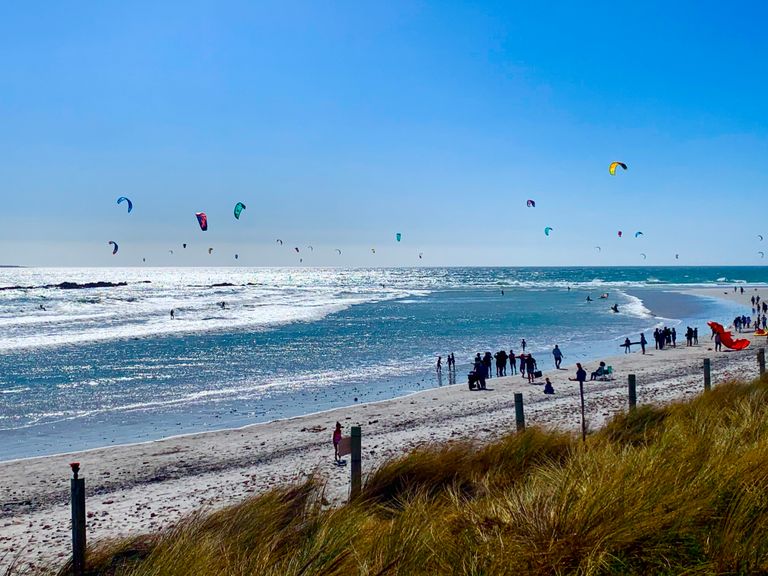 I get bored quickly so as soon as I'd finished I headed down to the beach for a quick peak. The wind was STRONG by now and the kite surfers had all filled Big Bay.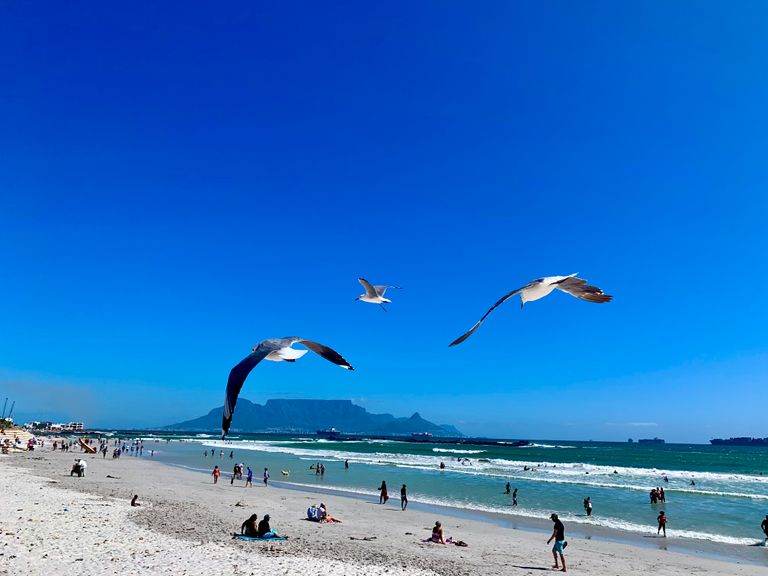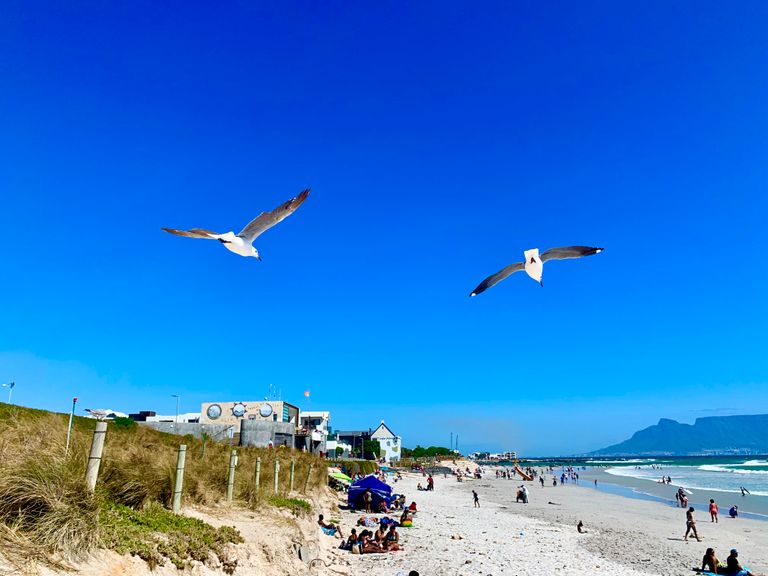 This area is popular for views of Table Mountain the icon of the Cape. Just as I was snapping away a few greedy seagulls started hovering just in front of me and my shots (not a bad thing) but it was actually because they had spotted a bag of food waste that was waiting to go in the bin (the owner did remove it) but they tried their hardest to get in there. Sorry bud! No KFC for you.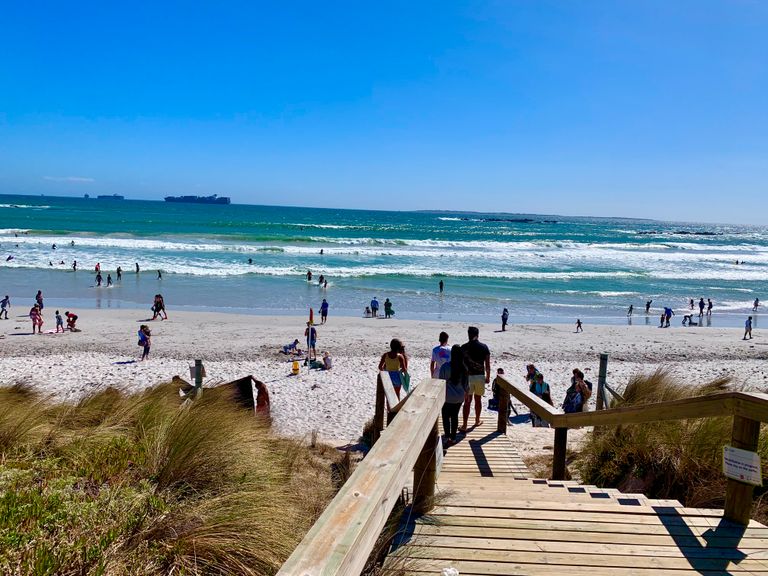 The ride home was sleepy... after good food, sunshine and wind, we were ready for a nap and some series watching on the couch.
If you're ever around this neighbourhood then pop in to Mozambik. It will be worth your while and a cold experience if you manage to get one of those "pool" tables.
Where should we head to next???
All photos my own
Mozambik Restaurant, sea view restaurant at Eden on the Bay Center in Big Bay, West Coast, Cape Town.