I passed 600k a few days ago, on my way to a million Blurt Power! A brief dip in the BLURT:HIVE ratio allowed me to convert another 30k, and I earned about 5k in content payouts, curation rewards, and interest. This puts me at 635,000 BP!

The whole crypto sphere turned a corner at the end of the year again (something I have written about several times since I started paying close attention in 2013). The bear market is over and we've done nothing but climb all January. Bitcoin is testing resistance at 23,000 USD right now, and looking for a pop toward 25,000. Maybe that's where it will finally take a breather for a week or so, pulling back toward 20,000 and then resuming the climb?
BLURT has quadrupled since January 1st, and might break resistance for a push to 0.0075 USD. That's still down 80% from where I bought most of mine, but I won't complain. Perhaps this nasty bear market was little more than a buying/earning opportunity? If BLURT returns to its former high, I'll have $75,000 USD worth. Not exactly "crypto millionaire" status, but I would be absolutely thrilled nonetheless.
That amount (aka $100,000 CAD) would get me out of debt to my ex... penalties, fees, and royalties to the queen included. (Yes, the queen - or king now, I suppose - gets to tack on a fee every year a Canadian man is in debt to his ex!) Being out of debt would change my life, because in Canada when you owe your ex money, you aren't allowed to drive, use bank accounts, have credit cards (and everything that requires credit cards), renew your passport, and so on. You become a non-citizen. Not that I'm a fan of banks anyway, but the hardship this imposes on me, my wife @MediKatie, and our 2 children is immense. I am disabled and now have potentially-deadly myocarditis, so it has been very hard to pay off the ever-increasing debt. Finally being able to cash in on my writing/analysis/photography/videography content would be a dream come true.
Needless to say, I am really hoping for a crypto bull market before my heart beats its last. My ex doesn't need the money, but I'd really like to pay it off anyway. This might be how it happens.
Goal
My goal is a million BLURT in 2023. I said a few days ago, that doesn't seem very likely, but I'm going to make it happen anyway. How, I still don't know. But this push to 635k certainly helps! Now all my votes from this point on are even more powerful (almost 25c each), and I'm earning more interest and curation rewards. It's all compounding and every little bit makes a difference.
What will 1 million BLURT be worth when I get there, is another matter. I'm not going to worry too much about that. If this doesn't work, I put 10+ years into fulltime content creation without a payday. Fine. But if it does work, I'll be debt free, with a bit of money in my pocket, and ready for whatever this crazy world is bringing at me next. Just gotta stay alive and healthy enough to keep creating content and spreading my message!
I also have over 42k BP delegated to me by other users, further powering up my votes.
Curation
I am now in the top 15 biggest curators on the platform. I curate content (comments and posts) that are original, thoughtful, and/or useful. My favourite topics are freedom, creativity, economics, science, and philosophy... but I don't restrict my curation to those.
I avoid curating banal content that is obviously just an attempt to milk the reward pool. Snapshots of flowers, no thanks. Actifit spam, no. Copy-pasted junk, get lost. A single poorly-written paragraph auto-translated into 4 languages, no way. Add something useful and interesting to the blockchain with your posts, or risk being ignored... or even muted.
I reward comments on my posts to encourage engagement. If you reply to other people's comments on my posts, even better! Start meaningful conversations about the topic at hand. Provide useful links, images, and original thought.
Thank you to everyone who creates and curates good content here on Blurt! Let's grow this platform together. I appreciate you following along as I push toward a million Blurt Power by the end of the year!
DRutter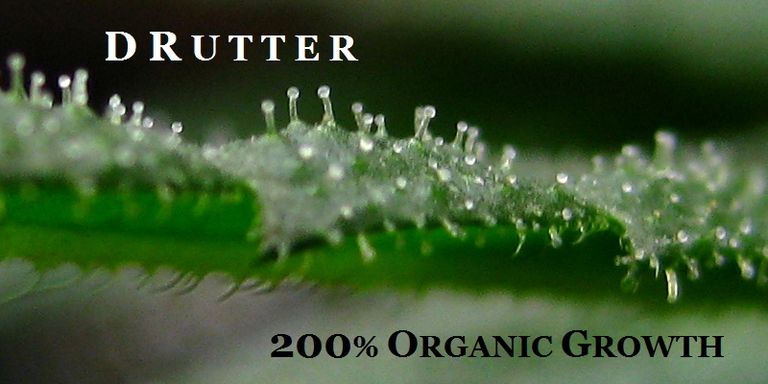 ---
Posted from https://blurtlatam.intinte.org