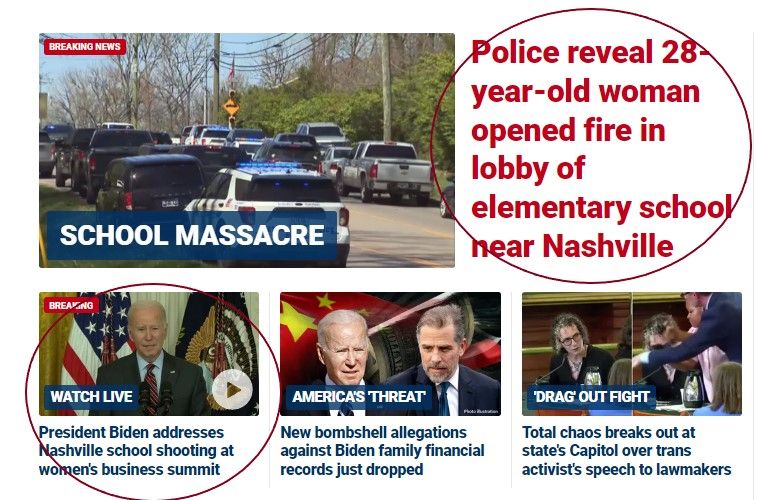 So.......a woman shoots up an elementary school. An extremely rare thing to have a woman shooter. And on the same screen no less, Fox News aka Faux News, Biden has a scheduled appearance at a women's business summit (not Kamala) which happens to be a perfect PR stunt to push for gun legislation given the 100% coincidence that the shooter is a woman.
Biden calls on Congress 'to do something,' address gun violence after Nashville shooting, White House says
How everyone is not a conspiracy theorist by now, I don't know.
Bad on me for noticing their screaming obvious games.
Are we living in a simulation or what?!
The general public are not the only ones being dumbed down. The tools are too. This is sloppy work right here.
Yet..... I am a nut job.
At least I am not a sick entitled elitist psychopath allowing the murder of innocent people for political gain.

Catch me on:
BitChute: https://www.bitchute.com/channel/squirrelbait/
Rumble: https://rumble.com/c/c-1250291
Blurt: https://blurt.blog/@squirrelbait