My father, a war veteran, came to visit and I asked him about the article I shared with you the other day. Here is a reminder for some and the info for anyone new:
Air Mobility Command Removes Tail Numbers and Unit Info from Planes, Alarming Watchdogs
https://www.military.com/daily-news/2023/03/01/air-mobility-command-removes-tail-numbers-and-unit-info-planes-alarming-watchdogs.html
1 Mar 2023
Air Mobility Command has directed its refueling and cargo planes to obscure the majority of identifying information painted on the aircraft, citing national security concerns -- an unusual move that is alarming to government watchdogs.
The change in the paint schemes, first reported by Aviation Week, comes a little more than a month after Air Mobility commander Gen. Mike Minihan sent a memo to his service members telling them to prepare for a war with China and warning them that it could be coming as soon as 2025.
I asked him specifically about the refuelers because it has been worming in my head. I asked for his opinion/analysis of the info.
Assuming the info from Military.com is not propaganda...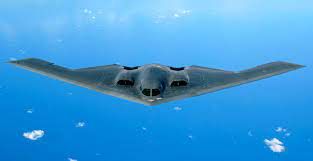 (B-2 Bomber - Wikipedia)
He said that the refuelers are for bombers. Like the B-2 bombers. Instead of staging the bombers which would be very obvious regardless of markings, they stage the refuelers and then run the missions from bases like the base in Missouri where we house bombers. The refuelers would be staged in other countries as well as bases and certain airports in the US, like in Hawaii, and can take off from there to meet up with the bombers. If the marking on the planes were not removed it would be so obvious they are staging for bombing runs. In other words, yes, clear sign of war preparation.
Here are also the latest headlines for the masses to consume.....
Biggest Military Pay Raise in Decades Proposed by White House
https://www.military.com/daily-news/2023/03/09/biggest-military-pay-raise-decades-proposed-white-house.html
Making joining up appealing of course.
Taiwan suspects Chinese ships cut islands' internet cables
https://apnews.com/article/matsu-taiwan-internet-cables-cut-china-65f10f5f73a346fa788436366d7a7c70
CHECK THIS OUT!!! RIGHT ON TIME DON'T YOU THINK. FUNNY THE TIMING....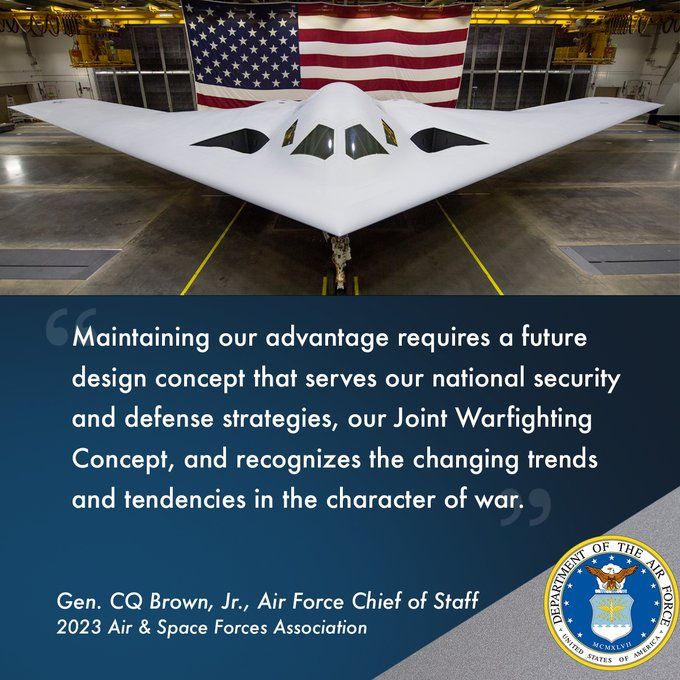 (from article below)
US Air Force unveils new photos of B-21 Raider during Colorado symposium
https://www.foxnews.com/politics/us-air-force-unveils-new-photos-b-21-raider-colorado-symposium
March 9, 2023
An Air Force general called the new aircraft the 'future backbone of the bomber fleet'
HAVE A PLAN. BE PREPARED.

Catch me on:
BitChute: https://www.bitchute.com/channel/squirrelbait/
Rumble: https://rumble.com/c/c-1250291
Blurt: https://blurt.blog/@squirrelbait