Look no further. If you already know how to code with the blockchain, then all you have to do is fork a new pos chain, support the UI and whatever, code in some fake stake and reap in the rewards as users come in to invest and use. It may take a while st first, but if your consistent and work together with your thieving friends, you can get thousands if not millions in $$$. Don't miss out on this opportunity!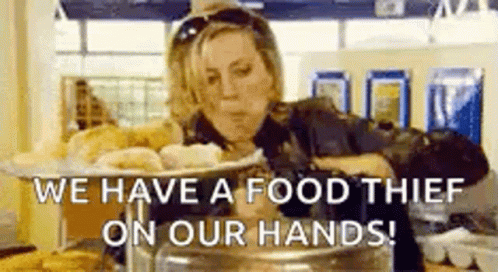 Honestly though,
I got to hand it to you. To rob the public of so obviously, so blatantly out in the open and with some word magic persuasive mumbo jumbo, end up being loved for it must take some real rat sized cajones. First off you called it something along the lines of "for the betterment of blurt security, do i hearby create this heists", but its ok though so long as we get that glorious upvote from your robbed staked earning, no?
NO NO NO.
LET me be more specific.
You robbed liquid BLURT and BP through creating fake stake with the power of coding. How? Well, I don't know code to say exactly with technical info, but it can be seen obviously that it was done, and the public was notified that it will be done before hand. And no one cared. Fascinating.
What was first being called a means to protect the change from hostile takeover, was then being used as an excuse to curate posts, mostly in a tight circle jerk, to reap in rewards that is not available to any other people by the normal way of getting it. Like EARNING IT or buying it off the market. Why do that when you can get millions by swindling it?
Anyone want to take a guess at who did exactly that be my guest.
This assholes reign is dwindling down. And so will their fake stake in the game. Because the truth is written into the fabric of the blockchain.
Return what you stole from the pool and burn it or distribute it to the already existing user accounts and taking none for yourself because you don't deserve it. You know who you are. You know which accounts I am talking about. And no this is not a "narrative" being pushed. But fact!
Looking at you and your "foundational" team here.
If anyone is wondering when is the best time to sell your blurt the answer is always now. None know if the price will continue to go up or down. You get what you get in the moment. Deal with it.
Btc is better than blurt. And selling your btc for physical real life tangible goods is better. Sell your btc for tomatoes and grow a garden. But don't take their potential earning of fruits from under them after giving them a new plot of land to work on then say it was for their own good when you take their potential harvest in the night.
///
Affiliate marketing
Is the government trying to steal from you?
---
Posted from https://blurtlatam.intinte.org