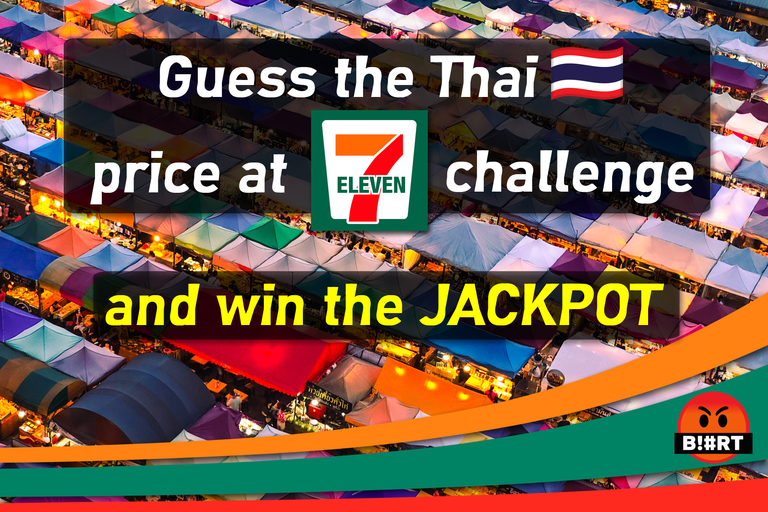 ---
Hey Blurtians,
How about diving into a delightful challenge that not only entertains but also helps you discover the vibrant culture of Thailand? The spark for this idea was ignited while I was reminiscing about the thrilling "TRAVEL PRO PRICE IS RIGHT GAME!" contest on our sister chains.
🌟 The Concept
Picture this: You're wandering through a 7-Eleven on the enchanting island of Phuket, Thailand. What are the locals buying? What's the cost of those intriguing items?
Your mission is to guess the price of a product in Thai Baht and claim the JACKPOT!
With each post, I'll provide the exchange rate for the Thai Baht, both in US Dollars and Euros, so you can make informed guesses.
The Blurtian who accurately guesses the product's price takes home the JACKPOT.
Every day, I'm adding 10 BLURT tokens to the JACKPOT.
If multiple folks guess the correct price, we'll let the wheel of luck decide the winner.
And if no one hits the bullseye, the day's reward boosts the JACKPOT.
🎉 How to Join the Fun
Participating is a breeze! Simply leave a comment below with your guess for the price in Thai Baht, and don't forget to upvote this post. Remember, editing your comment voids your entry.
The challenge runs for just 24 hours, and the lucky winner, if there is one, will pocket the JACKPOT before our next exciting challenge drops.
---
🏆 Previous Edition
In our last round, we tackled the "Srida Tomato", and the correct price was 25 THB!
A big shoutout to everyone who joined the fun in the previous edition. Your enthusiasm is what makes this game shine! 😊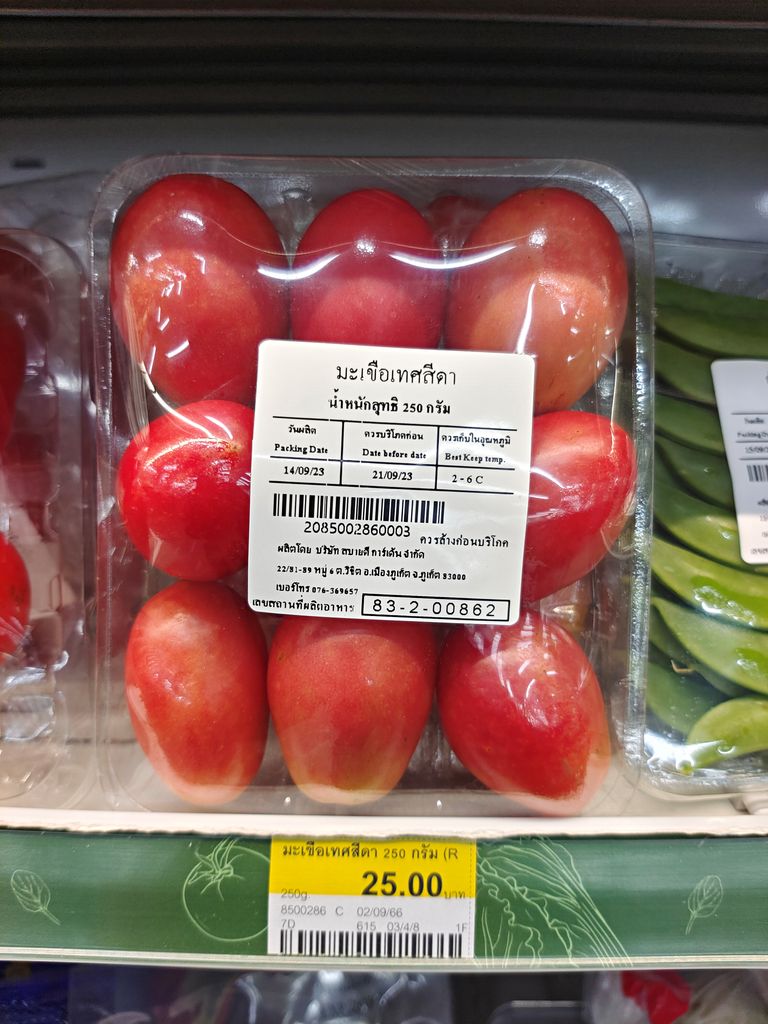 Today, no one managed to guess the exact price, so the 10 BLURT for the day has been added to the JACKPOT for even bigger winnings next time!
Sorry @rubelynmacion as you didn't validate your proposition by upvoting the post as requested by the rules and my comment under your proposition you didn't win the Jackpot.
---
💰 JACKPOT Alert: 30 BLURT up for grabs! 💰
---
💰 JACKPOT Version
Let's spice things up a bit for even more excitement! 😃 From now on, your goal is to hit the bullseye with the exact price. If no one nails it, the 10 BLURT for the day will swell the JACKPOT. But when someone gets it spot on, they'll walk away with the JACKPOT, loaded with 💰💰💰!
🌟 Today's Challenge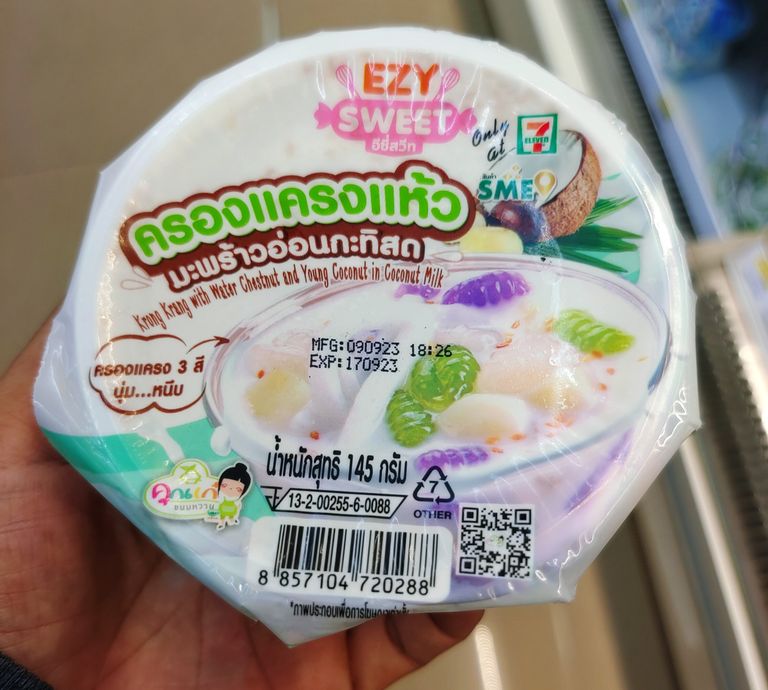 Today, we introduce you to the Brand "EZY SWEET" Krong Krang with Water Chestnut and Young Coconut in Coconut Milk.
"Krong Krang" Thai dessert has a long history. Colorful kong kraeng with, a chewy texture, eaten together with sweet and crispy diced water chestnuts. and soft coconut Packed together in coconut milk with a sweet, rich flavor, outstanding with a unique sesame aroma of Krong Krang fresh coconut milk in an authentic Thai style.
Today's Thai Baht exchange rate:
1 THB = 0.028 US Dollars
1 THB = 0.026 Euros
Let the guessing games begin! 🥝🥝
---
Don't miss out on any challenges; follow my account for more fun adventures! 😉