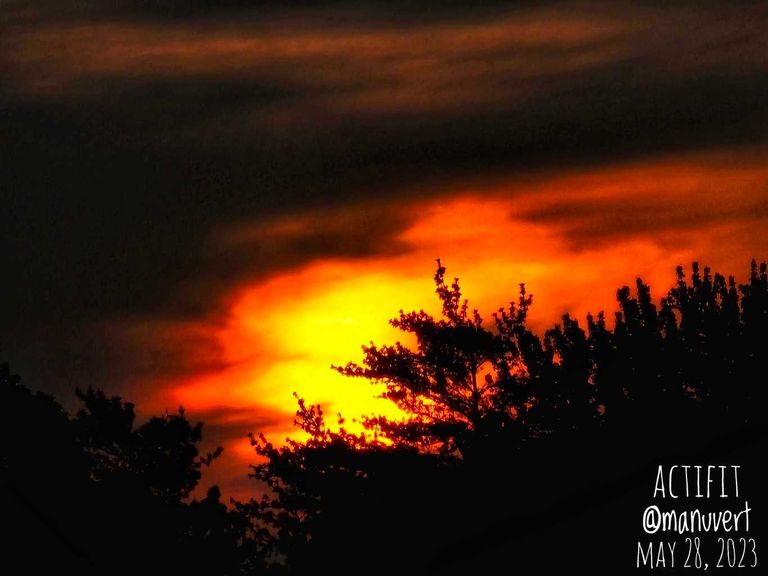 Hey Actifitters,
Yesterday was even hotter than the day before, so I got up even earlier. Being awake before Noon on a Sunday is very unusual for me! And again, we went to the forest with Kaia, to enjoy the shade.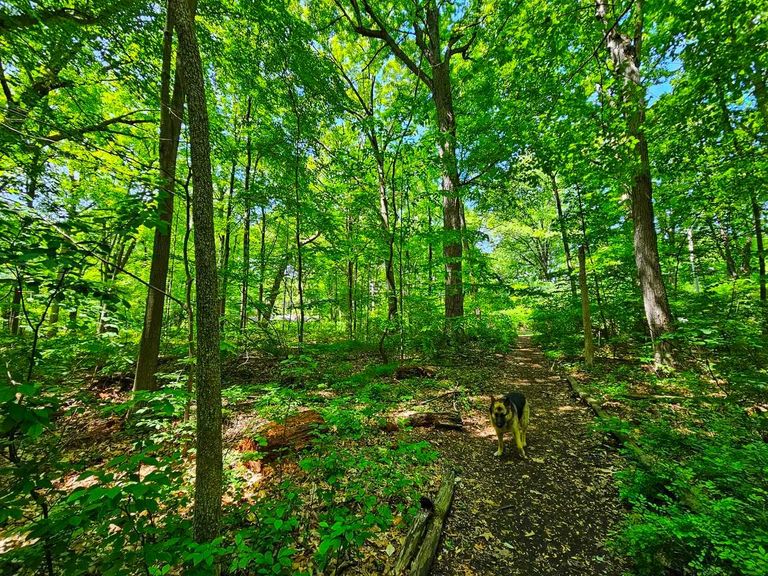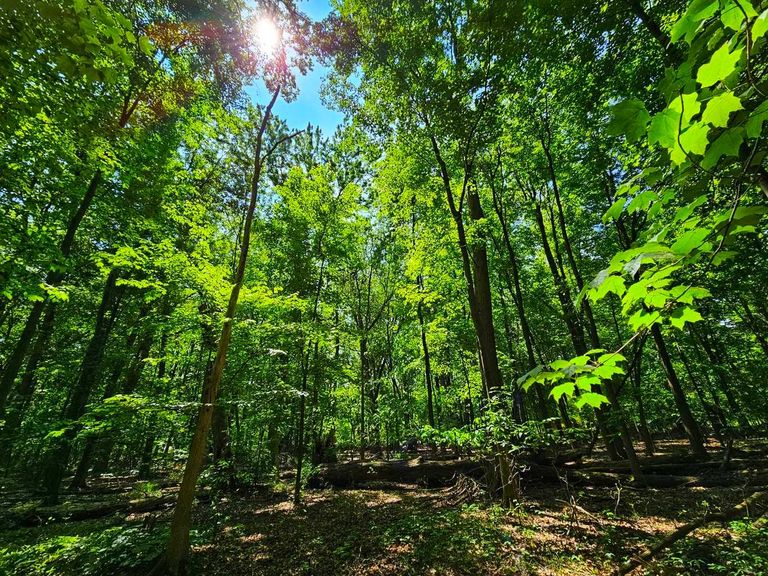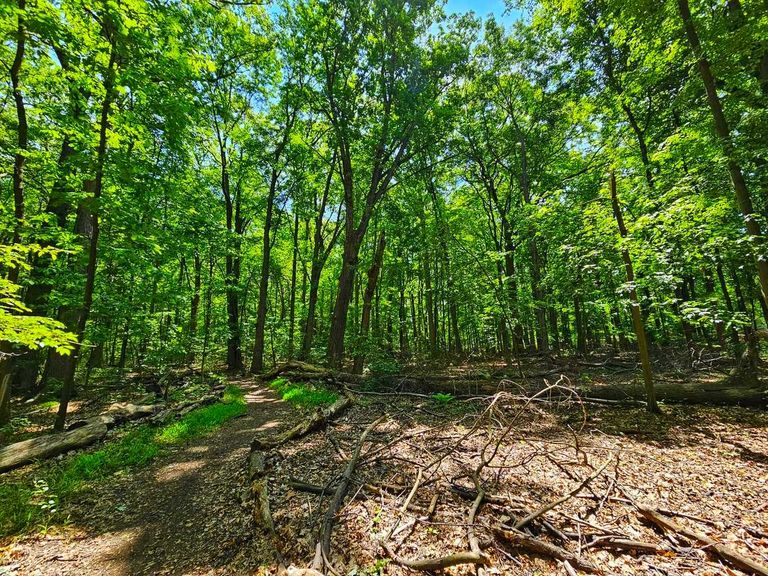 Even in the shade, it was getting warm already. Can you see this tongue hanging out...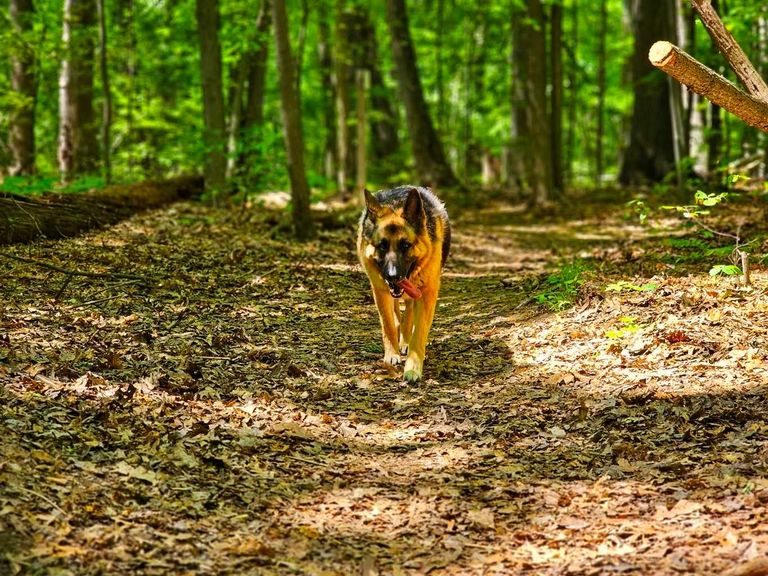 Kaia found an elevated point to scan the entire area, but didn't find anything interesting.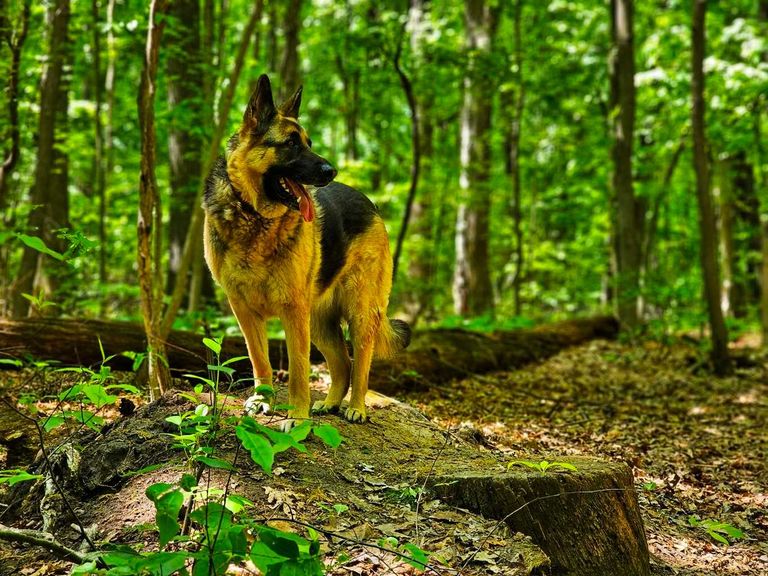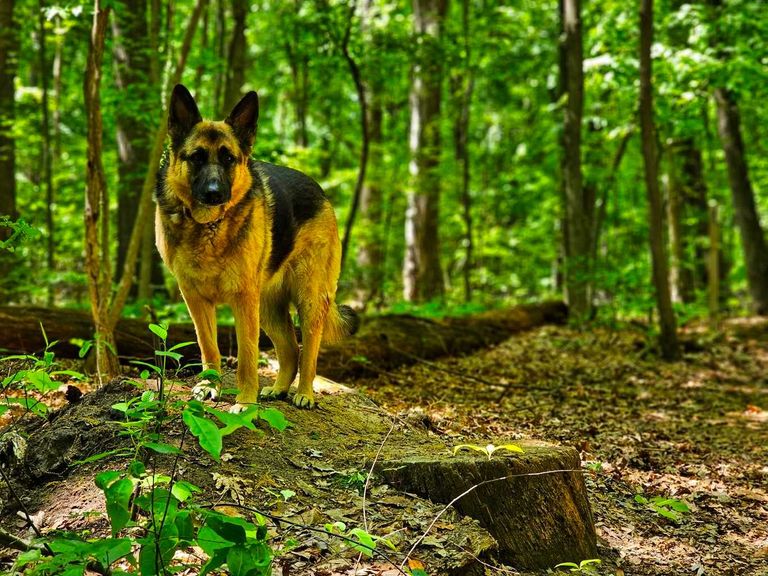 So we kept walking in the greens of the forest and the blue of the sky.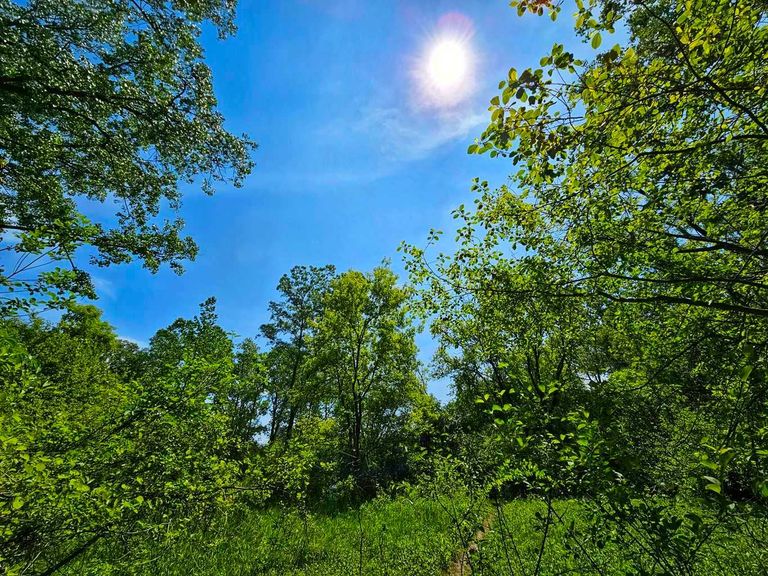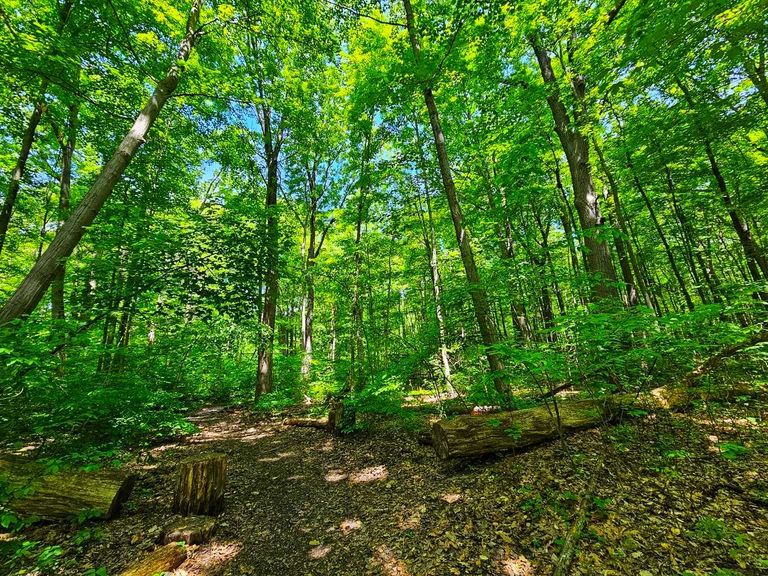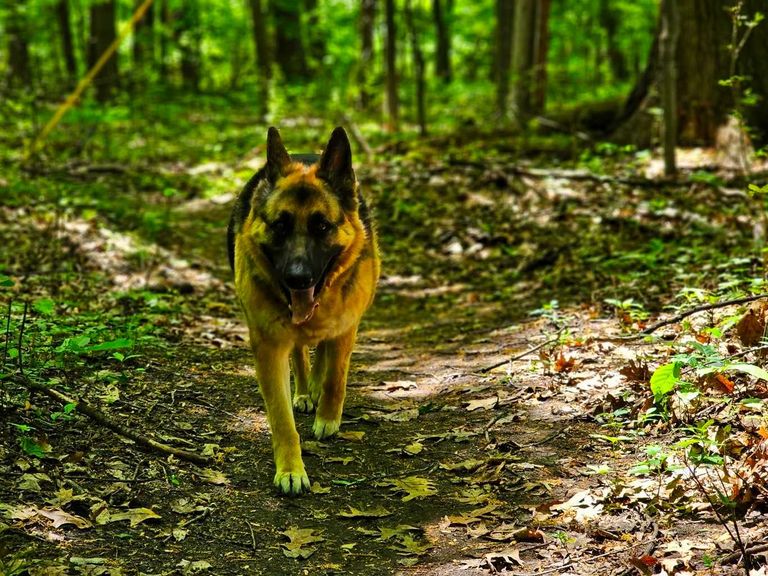 The rest of the afternoon was fairly quiet. Like you probably got it already, I really don't like the heat. But we did spend time on the deck, me drinking espressos, and Kaia staring at Le Chat, probably hoping she'd play with her.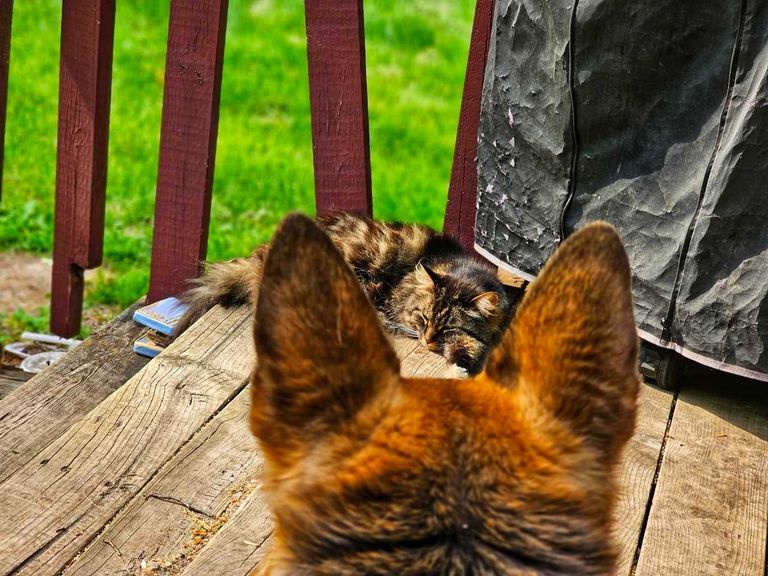 But she forgot about Le Chat laziness! I know most cats are lazy, but she's gotta be one of the laziest!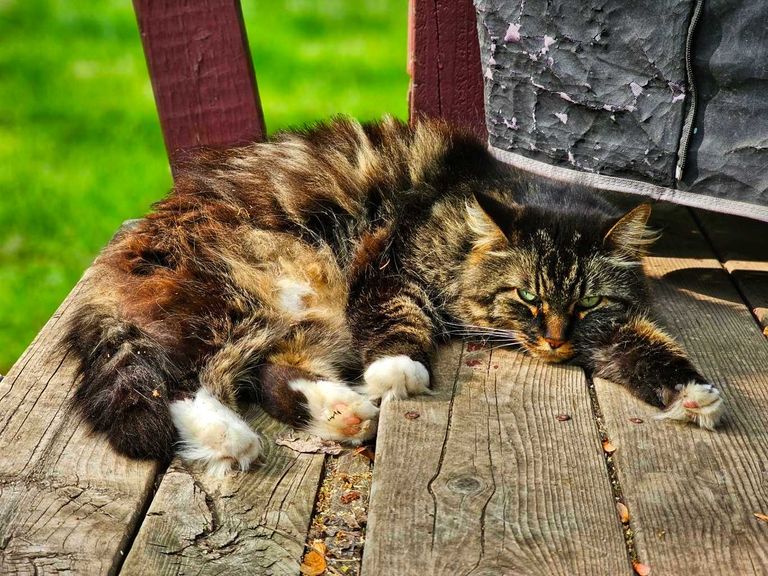 In the evening, when the temperature finally started to drop a bit, we went for a second walk, with the hopes to catch the sunset again.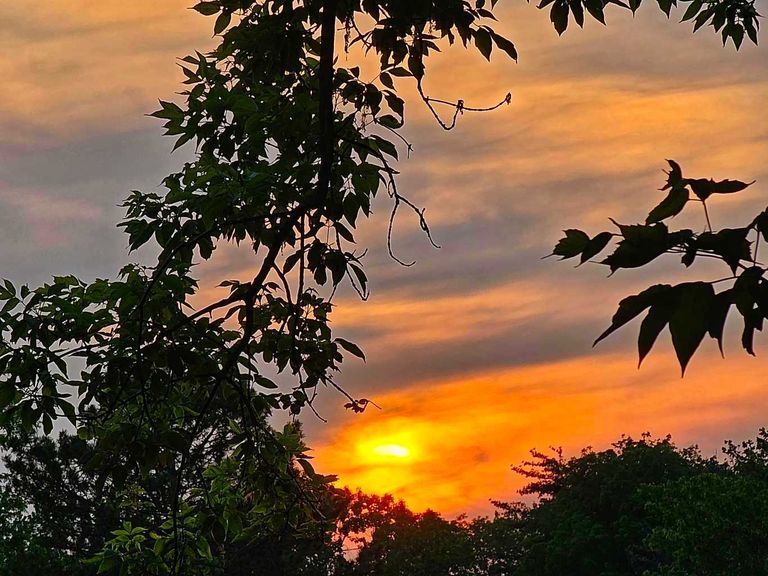 It was a bit cloudy, but still colorful.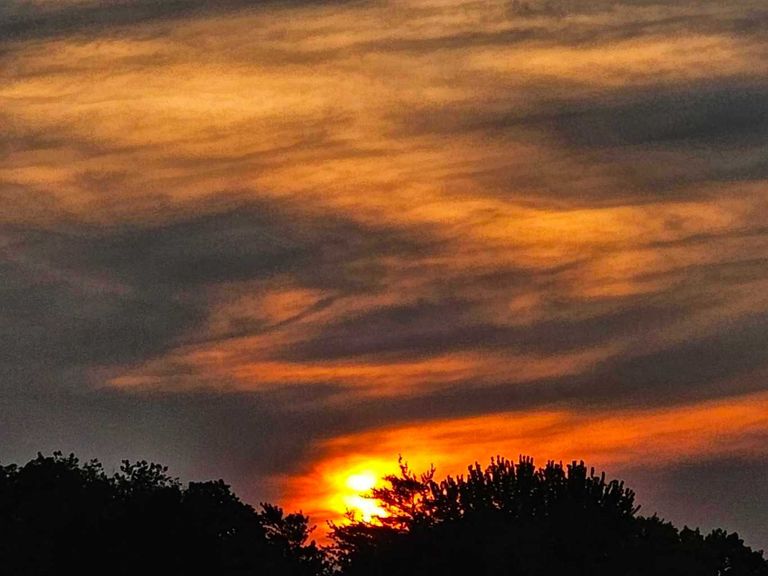 And finally, one last stop in the forest as it was getting really dark.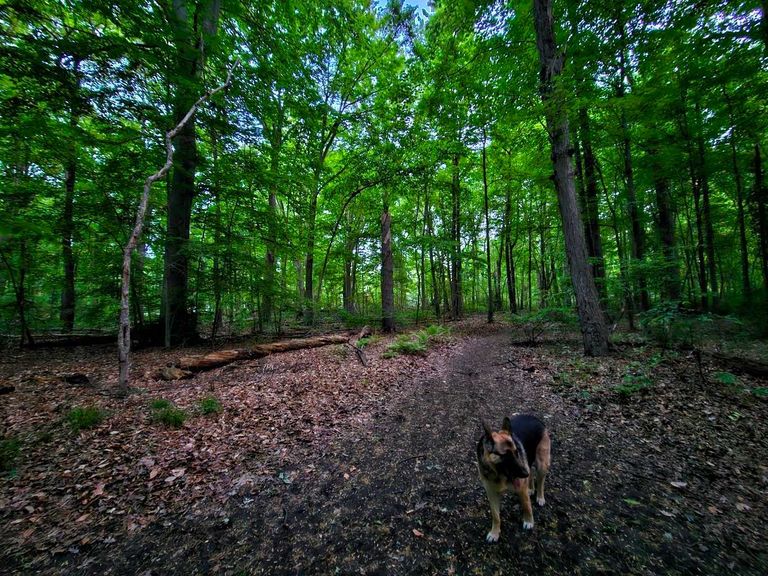 And that was it. In spite of the bad weather (yes I call hot weather bad, even if sunny, I just really don't like it), we managed to stay quite active.
As always, thanks for stopping by and see you tomorrow.
This report was published via Actifit app (Android | iOS). Check out the original version here on actifit.io